Explore the challenges faced by the aquafeed sector in mycotoxin prevention and control with Dr. Dušan Palić (Chair at Ludwig-Maximilians-University Munich).
Prof. Dušan Palić is a veterinarian with a Master of Veterinary Sciences in Veterinary Preventive Medicine – Immunology from the University of Belgrade. He completed his Ph.D. in Immunobiology and Fisheries Biology with Honors at Iowa State University and is a Founding Diplomate (European Veterinary Specialist) of the European College for Aquatic Animal Health. He is the Chair Holder for Fish Diseases and Fisheries Biology at the Faculty of Veterinary Medicine of Ludwig-Maximilians-Universität München.
He is also the Director of the LMU Center for Excellence in Aquatic Veterinary Medicine, Biosecurity and Education; Executive Director of the International Aquatic Veterinary Biosecurity Consortium, Former Vice-President of the European College for Aquatic Animal Health and Distinguished Fellow and Former President of the World Aquatic Veterinary Medical Association.

Prof. Palić, you have dedicated your professional career to different lines of research in Aquatic Animal Health. What spiked your interest in this exciting field and what would you advise to new researchers who would like to follow in your footsteps?
Dear Mycotoxinsite readers, I first want to thank you for this opportunity to share some of our work in the area of mycotoxin research.
A "family legend" that is being re-told now to my children by my parents says that, when I was about two years old, I tried to catch some of the fishes in my father's aquarium. After I pushed away the cover, I dove in head first and my father pulled me out last minute.
⇰ Since that event, some say that my fascination with underwater life is likely a consequence of staying underwater for too long (not excluding a possibility of hypoxic brain damage).
A more realistic reason is that I had excellent role models thanks to the Veterinary history of my family, as both my grandfather and my father were Professors at the Faculty of Veterinary Medicine, University of Belgrade.

I was fascinated by aquatic life since an early age, so one way or another (or both), Aquatic Veterinary Medicine was a path I choose to follow to this day.
The single most important piece of advice I can give to anyone who would like to pursue a career in this field (or any area really) would be that you have to love what you do, otherwise, it makes no sense to spend countless hours working on solving problems that ultimately do not make you feel as if you fulfilled your purpose on Earth.
That being said, if you are really, really into becoming a Fish Veterinarian, you are in for a treat. All it takes is to embrace it as your life vocation, not a job.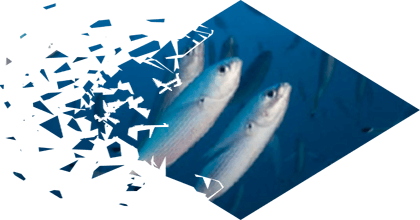 The demand for animal protein is predicted to increase substantially in the upcoming years. However, fish and other aquatic species are not usually the first to come to mind when thinking about animal-derived protein. Could you give us an idea of the actual scope and importance of the aquaculture industry as a means to feed the world?
The most recent estimates about the global animal protein needs are from the pre-COVID-19 period in 2019/20.
⇰ However, the trend is clear: aquatic animals (capture fisheries and aquaculture taken together) currently contribute about 40% to global animal protein production, up from about 25% in the early 2000s.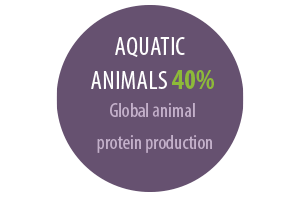 Almost all of this increase comes exclusively from aquaculture. Further estimates indicate that in the near future, around 2030, the contribution of seafood to satisfy global demands will reach half of the produced animal protein, with aquaculture constituting about two-thirds of that amount.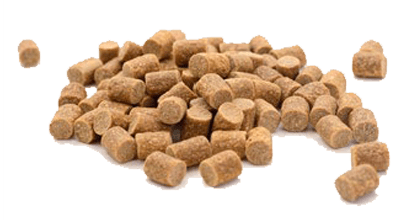 To meet these expectations, it is critical to maintain the aquaculture industry growth rate to avoid the potential formation of a supply-demand gap.

This gap could be as big as 50 million tons and could leave many of the poorest and neediest without access to one of the best quality protein sources in the world.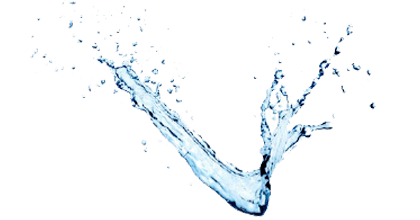 One of the major, if not the biggest, constraints to keeping the aquaculture growth rate high enough are disease problems, many due to inadequate water quality and nutrition of the fish in production.

In this context, high-quality feed and feed additives may be used to improve the overall health status of aquatic animals and support aquaculture growth.

Given the importance of the aquaculture industry, the aquafeed industry is expected to grow considerably. What are the main challenges faced by this industry in terms of raw materials and feed safety?
The main challenges in the aquafeed industry are related to the sustainability of aquaculture growth while maintaining high-quality standards at the same time.
We simply need to find a way to minimize the use of fish to feed the fish. In other words, the reduction of fishmeal and fish oil in aquaculture is the way of the future.

In this context, various plant-based protein and oil sources are currently in development to replace fish meal/oil and make aquaculture even more sustainable industry.