The aim of this study was to determine the effects of different dietary levels of modified clinoptilolite on the growth performance of Gilthead sea bream (Sparus aurata).
The 60-day trial consisted of six experimental groups of fingerlings Gilthead sea bream reared in a recirculating aquaculture system (RAS). The fish were fed with feed including different dietary levels of a commercially available surface modified clinoptilolite (Minazel Plus® [MP]):
Control group: Feed + 0 g kg-1 MP
M1 Group: Feed + 1 g kg-1 MP
M1.5 Group: Feed + 1.5 g kg-1 MP
M2 Group: Feed + 2 g kg-1 MP
M2.5 Group: Feed + 2.5 g kg-1 MP
M3 Group: Feed + 3 g kg-1 MP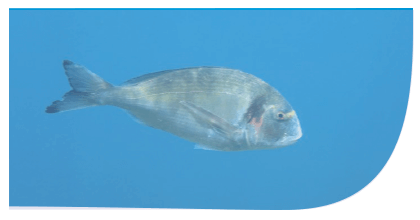 All experimental groups (M1, M1.5, M2, M2.5, and M3) showed higher final weight, weight gain and specific growth rate compared to the control group, with 2 g kg-1 MP showing the highest levels (p < 0.05).

Feed conversion ratio was lower than the control group in all MP-supplemented groups (p < 0.05).
No significant effects on survival rates were detected among the groups.
Viscerosomatic index, hepatosomatic index, and blood parameters (hematocrit, hemoglobin, white blood cell and red blood cell recounts, glucose and alanine aminotransferase and aspartate aminotransferase enzymes) were not significantly different among the groups.
The addition of clinoptilolite in feed did not result in any differences in levels of whole-body protein and fat among various treated groups.
These results indicate that feed supplementation with 2 g kg-1 of surface-modified clinoptilolite is safe and supports general health and growth parameters in growing Sparus aurata.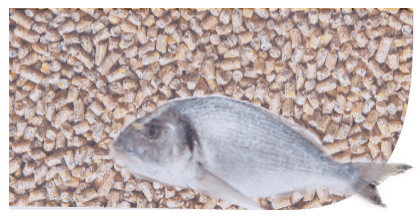 The advantages of using commercially available surface-modified clinoptilolite as a feed additive in the culture of S. aurata fingerlings in RAS are noted in this study.
A significant increase in production parameters and the absence of adverse side effects were reported for the first time, revealing a potential use of this additive in commercial Gilthead sea bream production.

Low-level supplementation with organically modified clinoptilolites can be used in feed to safely improve fish welfare and support sustainable gilthead sea bream aquaculture.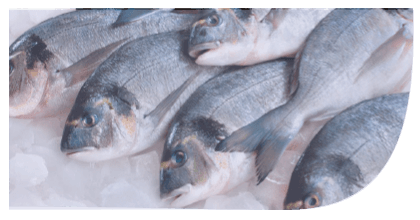 Authors
Dogukan Kaya1, Ercument Genc2, Dušan Palić3, Münevver Ayce Genc4, Nemanja Todorović5, Huseyin Sevgili6,7, Marko Vasiljević5, Mahir Kanyılmaz8 and Derya Guroy9
1Agricultural Applications and Research Center, Tokat Gaziosmanpasa University, Turkey
2Department of Fisheries and Aquaculture Engineering, Faculty of Agriculture, Ankara University, Turkey
3Faculty of Veterinary Medicine, Ludwig-Maximilians- University Munich, Germany
4Department of Aquaculture, Marine Science and Technology Faculty, Iskenderun Technical University, Turkey
5PATENTCO. DOO, Serbia
6Department of Aquaculture, Egirdir Fisheries Faculty, Isparta University of Applied Sciences, Turkey
7Fisheries Application and Research Center, Isparta University of Applied Sciences, Turkey
8General Directorate of Fisheries and Aquaculture, Ministry of Agriculture and Forestry, Ankara, Turkey
9Department of Aquaculture, Armutlu Vocational College, Yalova University, Turkey
Referencias
Kaya, D., Genc, E., Palić, D., Genc, M. A., Todorović, N., Sevgili, H., Vasiljević, M., Kanyılmaz, M., & Guroy, D. (2021). Effect of dietary modified zeolite (clinoptilolite) on growth performance of gilthead sea bream (Sparus aurata) in the recirculating aquaculture system. Aquaculture Research, 00, 1–9. https://doi.org/10.1111/are.15662