We explore the mechanisms involved in endotoxin-induced inflammation and the scientific advances that may help us mitigate their effects with Prof. Simon Jackson (CEO Molendotech Ltd and Professor at the University of Plymouth)

.

Professor Simon Jackson, CEO and founder of Molendotech Ltd., obtained his BSc and PhD in Chemistry/Biochemistry at Cardiff University, and after a period as visiting researcher at Dartmouth Medical School, USA, he developed his research career, first at the Medical School, Cardiff University and then as a research leader at the University of West England, Bristol, before taking up the position of Biomedical research lead at the University of Plymouth.

He has over 200 publications in the area of infection and immunity and has particular expertise in the cell and molecular responses to pathogenic molecules, such as lipopolysaccharide (LPS, endotoxin). His research has been centered on immunological and inflammatory responses to infection and the key role played by bacterial molecules, such as LPS, and for the development and application of relevant assays and cell models to study such responses.

His research led to the formation of the spin-out company Molendotech in 2018 and, as well as running the company, he remains actively engaged in research and has been awarded grants from the UK Reasearch Councils, industry, charities and Government bodies.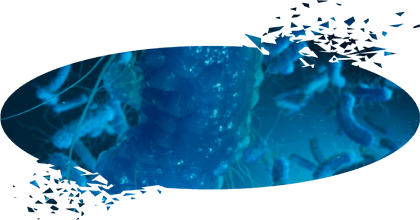 PROFESSOR JACKSON, THE FIELDS OF CHEMISTRY AND BIOCHEMISTRY ARE VAST AND EXHILARATING. WHAT LEAD YOU TO EXPLORE THE IMMUNOLOGICAL AND INFLAMMATORY RESPONSES TO INFECTION?
I have always been interested in life sciences and how the body responds to external stresses. My Ph.D. was on free radicals and biological responses and this led to a postdoctoral study at Medical School on free radicals and disease mechanisms, including sepsis.
I found this a fascinating area of research, especially as little was known about the detailed molecular mechanisms of sepsis and the pathogen triggers.

This got me into the study of pathogen triggers of inflammation and endotoxins (lipopolysaccharide; LPS) in particular. I was intrigued by how such an ancient molecule was recognized by the immune system and how this could become dysregulated.

A BIG PART OF YOUR RESEARCH HAS FOCUSED ON ENDOTOXINS OR BACTERIAL LIPOPOLYSACCHARIDE (LPS). COULD YOU BRIEFLY EXPLAIN WHAT THESE MOLECULES ARE?
The lipopolysaccharide (LPS) is an integral component of the outer membrane of Gram-negative bacteria.

It is a structural component that also protects these organisms from environmental factors, including those encountered in the gut of animals and humans.
For historical reasons, the LPS was described as "endotoxin" to distinguish the molecule from bacterial "exotoxins" but they are very different.
⇰

Exotoxins are usually proteins and have toxic effects on cells and tissues.

⇰

Endotoxins are composed of glycolipids and are not intrinsically toxic. It is the host's response to LPS that can cause damage and may even be lethal.

HOW ARE ENDOTOXINS FORMED, HOW DO THEY INTERACT WITH RECEPTORS AND WHAT ARE THE CONSEQUENCES OF THEIR PRESENCE IN THE ORGANISM? ARE THE EFFECTS OF ENDOTOXINS LINKED TO ANY DISEASES?
Endotoxins (LPS) are glycolipid components of bacteria's cell wall and they are secreted through shedding during bacterial growth or lysis.
Animals have evolved to recognize LPS as a signal of infection, to stimulate an inflammatory response that normally is protective.

However, large amounts of LPS, presence of LPS in normally sterile compartments, or repeated exposure to LPS can lead to excessive inflammatory responses, damaging blood vessels and organs and lead to the pathological effects associated with this molecule.
LPS is recognized or sensed by receptor molecules such as Toll-like receptor 4 (TLR4).

The stimulation of the LPS receptor TLR-4 present on immune cells, such as monocytes and macrophages, leads to activation of inflammatory genes and the secretion of critical proinflammatory cytokines, including interleukin (IL) IL-1β, IL-6, IL-8, and tumor necrosis factor (TNF) α and β.
LPS also activates the complement system of plasma proteins, leading to damage in tissues and blood vessels, as well as stimulating the expression of tissue factor (TF) in immune cells that induces blood coagulation.

Excessive activation of the coagulation system, coupled with LPS-induced suppression of anticoagulant mechanisms, can lead to life-threatening disseminated intravascular coagulation (DIC).
Excessive activation of these inflammatory responses leads to damaged blood vessels, organs, and tissues that can result in organ failure and death. This is the hallmark of sepsis.

⇰ Once triggered, these mechanisms are very difficult to stop and, thus, sepsis is difficult to treat.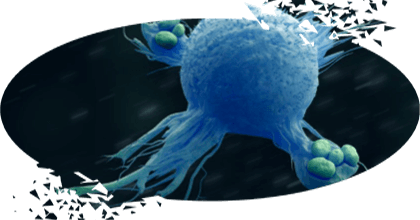 Neonatal animals (and humans) are particularly vulnerable to LPS, making it important to limit exposure to it.
In humans, the high morbidity and mortality linked to infections such as meningococcal disease are due to the release of LPS by the bacteria.

AMONG THE RESEARCH CARRIED OUT BY YOUR TEAM, YOU HAVE BEEN ABLE TO IDENTIFY THE LINKS BETWEEN LIPID-MODIFYING ENZYMES THAT CONTROL CELL MEMBRANE COMPOSITION AND LEUKOCYTE SIGNALING RESPONSES TO LPS AND OTHER TOLL-LIKE RECEPTOR LIGANDS. WHAT ARE THE MAIN CONCLUSIONS THAT CAN BE DRAWN FROM THIS LINE OF RESEARCH? COULD THESE ENZYMES HAVE PROSPECTIVE THERAPEUTIC AND DIAGNOSTIC TARGETS?
As stated above, once triggered, the mechanisms of the inflammatory responses to LPS are difficult to control and involve the expression of many inflammatory molecules and mediators.
Research has been focused on stopping these reactions but all therapies aimed at inhibiting inflammatory molecules have had little effect in clinical trials. Thus, new approaches to therapy must be explored and the mechanisms of the responses to LPS re-evaluated.

My team has been interested in how membrane phospholipids might alter the signaling mechanism that controls responses to bacterial molecules such as LPS.
In particular, the composition and balance between certain phospholipid molecules might be important in controlling the signaling pathways that activate the genes in the sepsis responses.
We have been studying the enzymes that control these lipid ratios and compositions with the hope that they may lead to novel targets for new therapies for sepsis.
Our research with cells that have these enzymes silenced or enhanced seems to support our approach. In addition, the levels of some of the enzymes we are working with may be enhanced in sepsis, something that could open up a new diagnostic approach.


REGARDING LPS, YOU HAVE BEEN STUDYING THEIR LINK TO REACTIVE OXYGEN SPECIES (ROS) SIGNALING. WHAT ARE THE MOST RELEVANT FINDINGS REGARDING THIS RESEARCH?
Reactive oxygen species (ROS), such as superoxide and hydrogen peroxide, are generated by enzymes in cells such as macrophages to kill ingested pathogens. They are also by-products formed as a consequence of normal mitochondrial respiration. ROS are also used by cells as signaling molecules.
We have shown that a very early response to LPS is the generation of ROS, which can switch on downstream effector mechanisms.
⇰ These findings may be conducive to the development of specific antioxidant approaches to control such signaling.
It is now recognized that activation of macrophages requires a shift in their metabolism towards glycolysis which produces rapid energy for these cells.
⇰ This metabolic switch increases the production of ROS and it provides a new approach to understanding immune and inflammatory responses.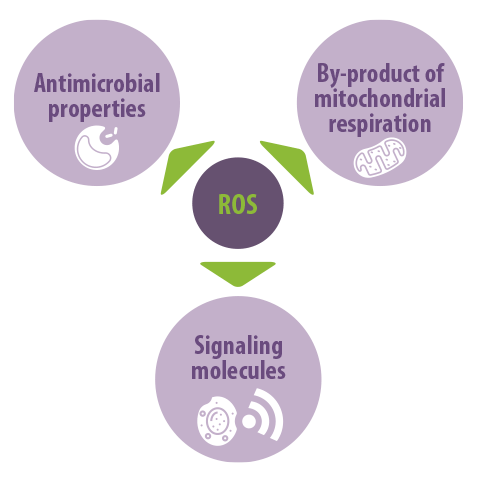 SPEAKING ABOUT THE LINK BETWEEN LPS AND ROS, YOU HAVE BEEN EXPLORING THE APPLICABILITY OF NOVEL NANO-ELECTRODE-CELL CONSTRUCTS TO IDENTIFY HIGHLY RESOLVED SPATIAL AND TEMPORAL REACTIVE OXYGEN (ROS) SIGNALING EVENTS IN RESPONSE TO LPS IN SINGLE CELLS. WHAT DO THESE CONSTRUCTS CONSIST OF AND HOW DO THEY WORK? WHAT IS THE IMPORTANCE OF UNDERSTANDING THE LINK BETWEEN ROS SIGNALING EVENTS AND EXPOSURE TO LPS?
The ability to monitor intracellular events in real-time is paramount to advancing fundamental biological and clinical science.
Working with electrochemists at the University of Nottingham, we developed vertically aligned single-walled carbon nanotubes (VASWCNTs) that will insert into the cytoplasm of eukaryotic cells.

By adding functional groups to these nanotubes, we can detect and monitor reactions inside cells in real-time.
Carbon nanotubes functionalized with an osmium electrocatalyst enabled the unprecedented detection of a local intracellular "pulse" of ROS on a short second-time scale in response to bacterial endotoxin (lipopolysaccharide- LPS) stimulation in macrophages.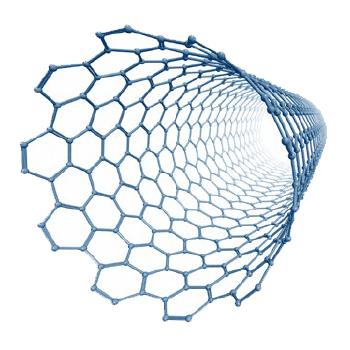 This initial pulse of ROS is dependent on NADPH oxidase (NOX) and Toll-like receptor 4 (TLR4). The results suggest that bacteria can induce a rapid intracellular pulse of ROS in macrophages that initiates the classical innate immune response of these cells to infection.

ANOTHER FASCINATING AREA OF RESEARCH YOUR TEAM IS IMMERSED IN IS THE DEVELOPMENT OF NOVEL ENDOTOXIN DETECTION SYSTEMS FOR CLINICAL AND ENVIRONMENTAL USE. WHAT CAN YOU TELL US ABOUT THESE SYSTEMS? CAN WE EXPECT TO SEE THEIR PRACTICAL APPLICATIONS IN THE NEAR FUTURE?
Bacterial molecules, such as LPS, can cause serious inflammatory disease if they enter sterile body sites. This may occur via medical devices or injection of pharmaceutical drugs.
To limit such exposure to LPS, medical devices and drugs must be tested for LPS using sensitive assays based on the Limulus amebocyte lysate (LAL) system.
⇰ Such assays can detect very small (pg) amounts of LPS.
We have developed assays based on this detection system for use with environmental samples.
⇰ The assay we have developed can be used to rapidly screen water or other samples in situ for contamination with Gram-negative bacteria. It is particularly useful to screen for LPS contamination, for example, in animal feeds.
We have also developed specific assays for pathogens in a range of settings, including the food industry. Current research is focused on developing our assays for healthcare applications.

YOUR TEAM HAS BEEN WORKING ON THE DEVELOPMENT OF 3D CELL CULTURES (SPHEROIDS) AS NOVEL MODELS FOR INFECTION AND INFLAMMATION AND AS REPLACEMENTS FOR ANIMALS IN INFECTION AND ENVIRONMENTAL SCREENING RESEARCH. HOW DO THESE SPHEROIDS WORK AND HAVE THEY BEEN TESTED IN THE CASE OF ENDOTOXINS? WHAT HAVE THE RESULTS BEEN SO FAR?
The need to replace animals in medical research is very important. Current cell systems, while useful, lack the organization and architecture of cells and tissues in vivo and this limits the translation of their results into clinical practice.
We have developed 3D cell aggregates, known as spheroids, that retain cell-cell contact and behave like mini-organs ("organoids").
⇰ These 3D cell systems are useful for the investigation of drug toxicity and exploring mechanisms of disease development.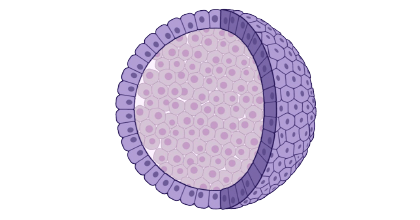 We are using 3D cell cultures to determine the mechanism by which LPS can induce sepsis responses in organs by using co-culture systems of different cell types.
Such research has identified novel responses to LPS from cells that in 2D culture do not respond to this molecule. In addition, we have also developed such co-culture systems from lung cells to detect and analyze toxic and inflammatory responses to airborne pathogens and pollutants.
Combined with proteomic analyses, we are developing a screening system that will indicate which pollutants or pathogens may be present in the air.


WHAT IS YOUR TAKE-HOME MESSAGE FOR OUR READERS REGARDING ENDOTOXINS AND THEIR IMPACT ON HUMAN AND ANIMAL HEALTH?
Endotoxins, or LPS, are intrinsic bacterial molecules that are recognized by the immune system as 'danger signals' of infection. They initiate powerful innate immune responses to protect the host. However, this response can become excessive and cause damage to the host tissues and organs resulting in serious diseases such as sepsis.
There is no specific treatment for sepsis and the morbidity and mortality is high. The very young and elderly are particularly vulnerable to developing sepsis (in both humans and animals).
The gut contains huge amounts of bacteria and LPS that, if they enter circulation, can rapidly cause fatal responses.

Any toxin or compound that damages the gut endothelium can increase the uptake of LPS and may induce sepsis.
Drugs and antibiotics cannot treat sepsis and, thus, it is important to prevent LPS from entering sterile body areas. This can be done by assaying drugs and other devices for LPS and measuring and removing LPS in feed for young animals (and humans).