Description
Rye (Secale Cereale) is an annual monocotyledonous plant belonging to the grass family that is grown for its grain or as a fodder plant.
Rye is a member of the wheat family, although with lower energy content, and is closely related to barley.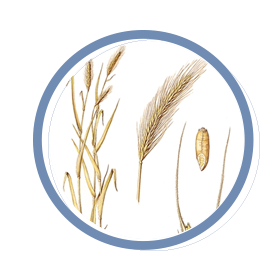 Cultivated
Rye grows primarily in eastern, central and northern Europe: north of Germany, Poland, Ukraine, Belarus, Lithuania, Latvia and towards central and northern Russia.
It also thrives in North America: Canada, United States; South America: Argentina, Brazil; Asia: Turkey, Kazakhstan, and north of China.
Used in
It is used in low inclusion percentage in ruminants, horses and pigs.
Use of Rye has certain disadvantages:
Low palatability
Contains Pentosans that interfere with digestion Rye is easily contaminated with Claviceps Purpurea.
Fresh and humid climate in which Rye flourishes is also very favorable for the growth of this fungus, also called ergot.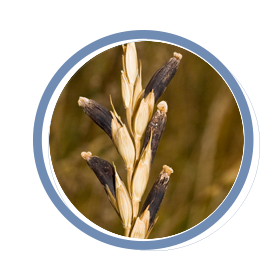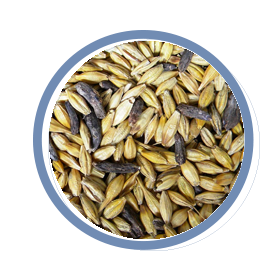 Mycotoxins
Mycotoxins found mainly in Rye.
The toxins produced by ergot are alkaloids, of which the most important are ergotamine, ergometrine, ergocristine, ergosine, ergocryptinine (which is a mixture of α and β isomers), ergocornin, and epimers.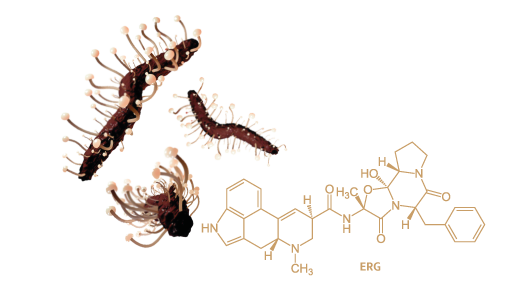 Levels
Authorized levels of mycotoxins
There is a legal limit for the presence of ergot alkaloids (
Claviceps Purpurea
) in feed, which is regulated by the Commission Regulation (EU) No. 574/2011.
Raw materials and compound feed containing unground cereals. Limit: 1000ppm