Description
Barley is an annual monocot plant belonging to the family of Poaceae (grass). It is a cereal of great importance both for human and animal consumption and it is the fifth most cultivated cereal in the world (53 million hectares or 132 million acres).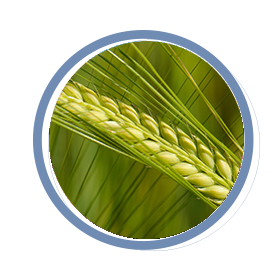 Cultivated
Its distribution is generally similar to that of Wheat.
There are two types of Barleys: the two-row Barley or tremesina, and the six-row Barley or Spanish. Among the cultivated varieties are:
WinterBarleys, resistant to cold weather up to approximately -15 ° C that may have flat spikes with two lines of grains (these lines are called "rows") or cylindrical spikes with six rows of grain. Winter Barley varieties are planted in late September or early October, since they need to be well established before the start of winter.
Spring Barleys, sensitive to frost damage and with a shorter growth cycle, are planted in February or March.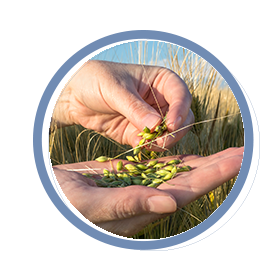 Mycotoxins
Mycotoxins found mainly in Barley:
Aflatoxins
Ochratoxin A
Citrinin
Deoxynivalenol
Zearalenone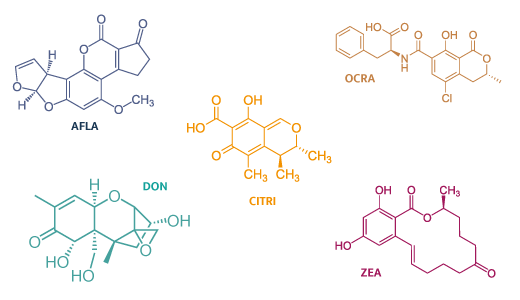 Levels
Authorized and recommended levels of mycotoxins.
Legal restrictions. Exclusively for AFB1, with a maximum of 20 ppb in any raw material for animal feed.