We interviewed Professor M. Y. Sreenivasa (University of Mysore, India) on the current situation and future prospects for mycotoxins control in animal feed.
Dr. M. Y. Sreenivasa, Professor in the Department of Microbiology at the University of Mysore (India) has 16 years of teaching experience at post-graduation level.
Having participated in numerous research projects and received many awards, Dr. Sreenivasa has extensive knowledge in the field of mycology and mycotoxin production.

MYCOLOGY IS A FASCINATING FIELD OF RESEARCH. WHAT MAKES THESE MICROORGANISMS SO INTERESTING AND WHY IS IT IMPORTANT TO UNDERSTAND AND STUDY THEM?

Obviously, mycology is a fascinating field of research since fungi are widely distributed, omnipresent and also playing both positive and negative role in the environment as a saprophyte, symbiont, pathogen, contaminant and beneficial organisms.
This versatility of fungi allows them to associate with humans, animals, plants, and many more. To unravel the mysteries of many economically important fungi, it's interesting to study their biology and physiology.

PART OF YOUR RESEARCH HAS BEEN FOCUSED ON FUSARIUM AND ASPERGILLUS. WHAT IS THE CURRENT SITUATION OF THESE TWO MOLDS IN INDIA? ARE THEY A PROBLEM FOR FARMERS?
Aspergillus and Fusarium are co-occurring spoilage fungi that are present in stored food/ feed commodities, posing a great threat to the food and livestock industries in India and worldwide.
These genera are infamously known to be storage fungi predominating in the stored food products.

Many commodities exported from India have been rejected due to aflatoxin/fungal contamination.
Around 72% of the globally analyzed food/ feed samples have been contaminated with these mycotoxins, which entails a great health risk for humans and animals due to chronic foodborne diseases and intoxications (Schatzmayr and Streit, 2013; Oliveria et al., 2017).
Farmers in India, are facing major problem with these fungi as they are multi-phytopathogenic and also potential mycotoxin producers.
Storage conditions and environmental factors are also conducive for their colonization in India and many other developing countries.
Fusarium is also a field fungus known to colonize various food crops resulting in low yield. A few to name are Fusarium wilts in cucurbits, Fusarium blights and spots in cereals etc. In my opinion, they are always problem to farmers throughout the world.

WHICH ARE THE MAIN CONTROL MEASURES USED CURRENTLY TO MITIGATE THE EFFECTS OF MYCOTOXINS IN LIVESTOCK? ARE THEY ENOUGH OR IS THERE A NEED TO FIND NEW STRATEGIES?

Control measures are widely practiced to mitigate fungal infestation in food or feed. They are carried out in 3 stages -Before (pre) harvest, during harvest and after (post) harvest– and consist of:
⇰ Growing fungal resistant crops
⇰ Using fungicides and/or preservatives
⇰ Controlling insect infestations
⇰ Lowering the moisture content of seeds before and after harvest
⇰ Storing commodities at low temperature
⇰ Regular removal and complete destruction of contaminated products
⇰ Avoiding nutrient stress
⇰ Avoiding field drying
⇰ Not delaying the harvest
⇰ Following proper drying, threshing, shelling, winnowing of the yield post-harvest clean and hygienic storage

Additionally, these control measures are combined with strategies that allow the detoxification of the animal's organism including:
⇰ Mycotoxin binders

(activated-charcoal, HSCAS or other plant metabolites mixture) for absorption of toxins in the intestinal tract

⇰ Enzymatic degradation of mycotoxins
⇰ Biotransformation of mycotoxins
⇰ Antioxidant agents
However, all these strategies do not completely make the sys

tem free of mycotoxins

and sometimes also

pose th

reat to the ongoing metabolic activities. Hence, there is need for the new and safe strategies.

REGARDING FUSARIUM AND ASPERGILLUS, YOU HAVE ALSO CARRIED OUT RESEARCH TO DISCOVER TARGET GENES AND DEVELOP MOLECULAR METHODS TO IMPROVE THEIR DETECTION. HAVE THERE BEEN ANY INTERESTING DEVELOPMENTS IN THIS MATTER?

Molecular methods for the detection of mycotoxins play a key role since the industries demands rapid/quick results, which is an impossible request to be followed by conventional methods by taxonomists.

Identification of toxigenic species by conventional methods based on its morphological and cross-fertility features cannot accurately identify different species.
It requires expertise in taxonomy and physiology but is labor intensive and time consuming.
The effective molecular methods for early detection of certain mycotoxins are Polymerase Chain Reaction (PCR) and their variants like nPCR, mPCR, Rt-PCR, Microarrays, PCR coupled methods, Next generation PCR, AFLP, RFLP, RAPD, LC-MS and many more..
Since the detection of Fusarium and Aspergillus species itself is a critical step, the prediction of mycotoxigenic levels in the isolates has been found to be more serious, hence the need for accurate and early detection of mycotoxins producing species is more important with rapid, sensitive and reliable methods.

HOW ARE THESE MOLECULAR METHODS USED?


Two decades ago, as a complementary tool involving rapid, sensitive and reliable diagnostic method, PCR, was developed for the detection of mycotoxin producing fungi.
Currently, variants of PCR and PCR based advanced methods have been routinely used for the detection of mycotoxins and its species.
When compared to conventional methods, the PCR assay for the identification of F. verticillioides isolates is quicker, accurate and more sensitive.
The use of PCR approaches is widely used in fungal taxonomy and more recently they have been used for the detection of fungal pathogens in plant tissues and also useful in epidemiological analyses.
More importantly, molecular methods may be used even when no visible symptoms are observed and with low concentrations of the viable fungal spores. The molecular methods may also be used to detect the organisms in the different parts of the plants, which is difficult using conventional methods.
Advantages of PCR techniques for fungal and mycotoxin detection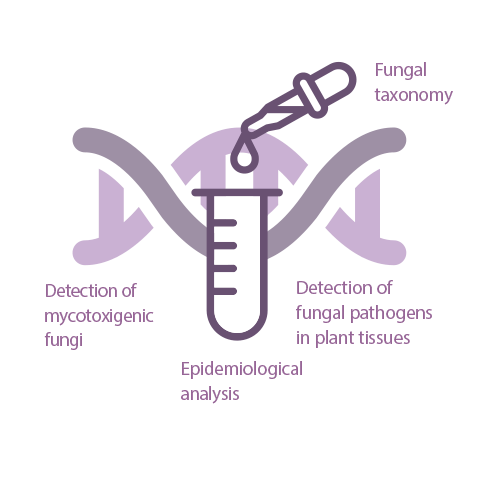 SHOULD THESE MOLECULAR METHODS BE CONSIDERED AS A COMPLIMENT TO OTHER ANALYSIS USED FOR DETECTING THE PRESENCE OF MYCOTOXONS OR COULD THEY BE USEFUL AS AN EARLY SCREENING METHOD TO DETECT THE FUNGI BEFORE THEY START TO PRODUCE MYCOTOXINS?

Very interesting question! Molecular methods such as PCR are important because they are able to detect fungi even if they are dead, which is an advantage.
DNA from the organism can be isolated, either directly from the culture or by spiking the isolate into cereal samples or cereal plant parts.

Later, the samples can be further subjected to a number of different PCR approaches.

Finally, when comparing with the conventional methods, molecular based methods play a key role in the process of early detection of mycotoxin producing species as a quicker, accurate and more sensitive method.

ONE OF YOUR CURRENT LINES OF RESEARCH IS FOCUSED ON PROBIOTIC-BASED BROAD-SPECTRUM ANTIFUNGAL TECHNOLOGY APPLIED TO THE CONTROL OF MYCOTOXIGENIC FUNGAL SPECIES, SUCH AS FUSARIUM. COULD YOU EXPLAIN THE BASIS OF THIS RESEARCH?

Probiotic Lactic Acid Bacteria (LAB) are afforded GRAS (Generally Recognized As Safe) status and have positive influence on gastrointestinal tract of human and other consumer animals.
⇰ LAB with potential probiotic attributes have a beneficial effect for the host on which they are applied on and an additional benefit, such as antifungal properties and/ or mycotoxin degradation is an added value

⇰ The bioactive compounds produced by LAB are developed as an alternative to the chemical food preservatives, feed additives and commonly used antibiotics.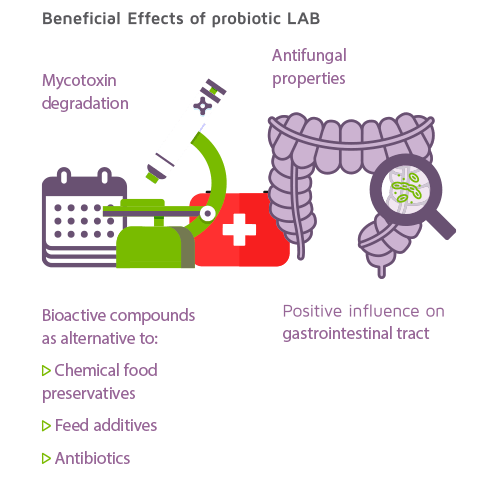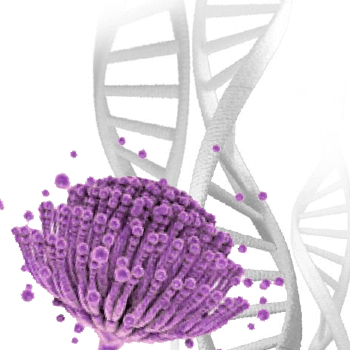 The novel bioactive secondary metabolites extracted and purified from the probiotic Lactobacillus species can be encapsulated and commercially used replacing chemical mycotoxin binders.
Our laboratory research team has screened numerous traditionally fermented food products for probiotic LAB species from different parts of India.
The isolates have been characterized for probiotic attributes and identified by PCR and BLAST analysis. The probiotic species include:
Lactobacillus plantarum strains
Enterococcus faecium strains
Lactobacillus brevis,
Enterococcus durans
Leuconostoc lactis
Enterococcus lactis
Lactobacillus casei
Pediococcus
Lactobacillus fermentum and many more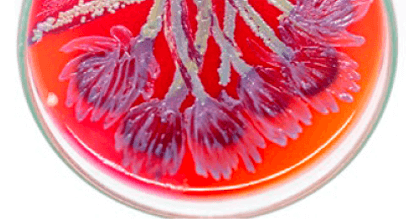 All these isolates have been tested to be significant antifungal agents in vitro.
Additionally, Lactobacillus plantarum and Enterococcus faecium strains have been successfully used in the in vivo studies in broilers and mice against fumonisins and aflatoxins.

HOW ARE THESE PROBIOTICS OBTAINED/PROCESSED?

All the probiotic cultures amassed in our laboratory are isolated from traditionally fermented food products collected majorly from southern part of India.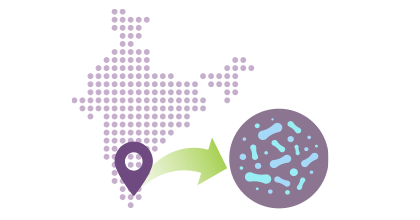 The products are sampled by conventional methods under sterile conditions.
The probiotic cultures of visible and discrete colonies are isolated on de Man Rogosa Sharpe medium, sub-cultured and maintained in 40% glycerol for further studies.

Additionally, the probiotic cultures are lyophilized and stored at –20°C to create a library.

HOW ARE THE PROBIOTICS USED AND WHEN ARE THEY TO BE APPLIED?

Probiotics exert their activity by two ways, either as the whole cell or by the biosynthesis of secondary antimicrobial metabolites.
The application of probiotics depends on the food product and also on the stage at which the activity is required.
⇰ EIn case of crops/plants, probiotics can be applied at the pre-harvest stage by coating seeds with probiotics followed by sowing, or at post-harvest stages such as during storage.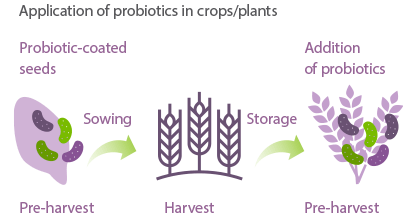 In case of feed industries, probiotics can be either mixed along with the ingredients and then pelleted or can be used in powdered form. The probiotic cells can be lyophilized and administered in powdered form at different stages.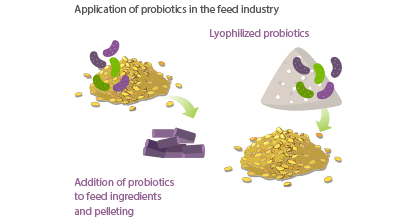 The following is with respect to our studies. For the antifungal studies, freshly prepared cell-free supernatant and cell pellets were used.
⇰ Cell-free supernatants were filtersterilized using Whatman No. 1 filter disc followed by syringe filtration using 0.45 μm pore sized nylon membrane filters

⇰ Cell pellets used were washed 3-4 times in PBS and further made up to a known volume using 0.1M PBS.

⇰ For in vivo studies, a known concentration of
cell-free supernatant and cell pellets in PBS have
been orally provided to the experimental animals.

WHICH IS THE MECHANISM UNDERLYING THEIR ANTIFUNGAL PROPERTIES?

Lactobacillus species are natural biological antagonists and also act as preservative agents to prevent spoilage by fungi and to extend the shelf life of food and feed.
The possible mechanisms involve:
⇰

Production of antifungal metabolites such as organic acids, hydrogen peroxide, proteinaceous compounds, hydroxyl fatty acids and phenolic compounds.

⇰

Production of bacteriocin-like substances and other antimicrobial peptides that have shown antifungal property.

⇰

Competition for nutrients and production of antagonistic compounds.

⇰

Depletion of nutrients, low pH, and production of heat-stable low-molecular weight secondary metabolites.

⇰

Possible binding of tricarballylic acid chains of fumonisin molecules and LAB peptidoglycans.

HAVE YOU OBTAINED INTERESTING RESULTS IN THIS LINE OF RESEARCH THAT COULD BE APPLIED AT A COMMERCIAL/INDUSTRIAL LEVEL?

Yes, we have obtained significant results pertaining to antifungal properties of probiotic LAB against fumonisins and aflatoxins both in vitro and in vivo ( (Deepthi et al., 2016, 2017; Poornachandra rao et al., 2015, 2017; Rakesh et al., 2019).
Probiotic strains, namely Lactobacillus plantarum, Enterococcus faecium, Lactobacillus brevis, Enterococcus durans and Leuconostoc lactis, have exhibited strong antifungal potential (both cell-free supernatant and whole cells).
Lactobacillus plantarum y Enterococcus faecium strains have significantly demonstrated the mitigation of fumonisin and aflatoxin induced toxicity, oxidative stress and  vital organ damage in broilers and mice.
These findings clearly pave a way for commercially employing the LAB strains at feed industries to further develop into functional probiotic feeds.

HAVE YOU SEEN ANY REMARKABLE EFFECTS ON ANIMAL HEALTH AND/OR PRODUCTIVITY PARAMETERS?


Yes, our studies have exhibited significant ameliorating effects of Lactobacillus plantarum MYS6 against Fumonisin-induced toxicity and oxidative stress in broilers (Deepthi et al., 2017).

Treatment with L. plantarum MYS6 efficiently improved the feed intake, body weight and feed conversion ratio in fumonisin intoxicated broilers.

The probiotic strain mitigated the altered levels of hematological parameters such as red blood cells count, hemoglobin, hematocrit, white blood cells count and platelets count.

Serum parameters such as SGOT, SGPT, creatinine, cholesterol, triglycerides and albumin were significantly restored in the broilers fed with a fumonisin contaminated diet.

The probiotic also alleviated the levels of oxidative stress markers (ROS, H2O2, lipid peroxidation, protein carbonyl content) in serum and tissue homogenate of liver and documented its protective efficacy.

The histopathological data of liver and kidney tissues further substantiated the overall protection offered by L. plantarum MYS6 against fumonisin-induced cellular toxicity and organ damage in broilers.
Furthermore, our study also showed that probiotic application is a better toxin management strategy than commercially available toxin binders.
Our results also indicated that co- administration of a probiotic along with the toxin binder had a better detoxification effect in comparison with pre- colonization with probiotics in broilers.

IN ANOTHER LINE OF RESEARCH, YOU HAVE EXPLORED THE ANTIFUNGAL PROPERTIES OF ESSENTIAL OILS. HAVE YOU BEEN ABLE TO DEMONSTRATE THE POTENTIAL APPLICATIONS OF ANY OF THESE COMPOUNDS IN PARTICULAR?

Yes, we tried to make use of essential oils for the control of mycotoxigenic fungi such as both Aspergillus and Fusarium.
We were able to control these fungal growths by using clove and other essential oils, but we could not take it to the next level due to lack of funding sources.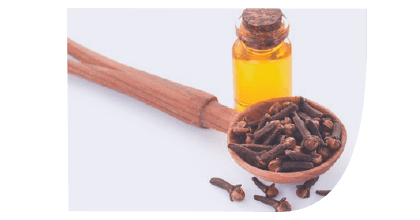 WHAT IS THEIR MECHANISM OF ACTION AND HOW/WHEN WOULD THEY BE APPLIED??

We have tried to demonstrate the possible mechanism of action of clove oil on Aspergillus in one of our studies.
SEM and TEM analysis revealed the destruction of fungal hyphae, vesicle, conidia, and germ tube of conidia, as well as irreversible damage to cell wall, cell membrane and cellular organelles of clove oil treated A. flavus.
As I mentioned already, I could not do further studies.

IN YOUR OPINION, WHICH ARE THE MAIN CHALLENGES THAT WE WILL BE FACING IN THE FUTURE REGARDING MYCOTOXIGENIC MOLDS AND MYCOTOXINS? ARE OUR CURRENT AGRICULTURAL AND FARMING SYSTEMS PREPARED? WHAT DO YOU THINK NEEDS TO CHANGE?
It is really a very needful question at this moment. Developing and under-developed countries are really not prepared for this serious problem.
Our current agricultural and farming systems are not prepared due to many reasons, such as lack of storage facilities, scientific farming practices, environmental conditions, etc.
Contamination of agro-based food/feed commodities with fungi and mycotoxins during pre-harvest, at harvest and/or post-harvest stages has a direct impact on animal health and productivity and also on food safety and public health, especially in the wake of fungi acquiring resistance to many commonly used chemical preservatives.
Efficient utilization of food/feed commodities by consumers depend largely on the quality of products, i.e., free from fungal colonization and mycotoxin contamination.

WHAT WOULD BE YOUR TAKE-HOME MESSAGE FOR OUR READERS IN RELATION TO MYCOTOXIN CONTROL?
Detoxification of mycotoxins cannot be fully achieved as their production is modulated by environmental factors.
Most physical and chemical strategies followed to reduce mycotoxin contamination have been shown to be rather ineffective or are difficult to implement in the production process.
Moreover, fungal resistance to chemical treatments has now become widespread.
The most commonly employed detoxification method in the poultry/feed industry is the use of mycotoxin binders in feed but these are aflatoxin-binders and have less affinity towards fumonisins or other mycotoxins. Hence, there is a need for efficient alternative methods for the management of mycotoxins.