WHICH ARE THE MOST EASILY MYCOTOXIN CONTAMINATED RAW MATERIALS?
Without a doubt, the main concerns are cereals and their subproducts, as well as fodder. However, such a general answer to this broad question needs to be clarified.
Firstly, the affected raw materials may change from one crop season or geographic location to another, obviously influenced by the weather conditions.

Secondly, an important percentage of the raw materials that are consumed are imported and they may change according to the kind of raw material as well as the country of origin, which means that the conditions of the raw material and its transportation also can have an influence.
Lastly, in my opinion, it's very important to understand that this answer is dependent on the levels of contamination that are reached. Therefore, small consignments that are very contaminated can have serious consequences, probably more than in the case of big batches where the presence of mycotoxins doesn't exceed the risk threshold. This consideration is important when publishing the results that are not always accompanied by this information.

Nevertheless, in my opinion, corn, sorghum, wheat, and their subproducts are the main raw materials to consider regarding monogastric animals, whereas corn and its subproducts, as well as cotton, palm kernel, and copra, are of interest in the case of ruminant animals.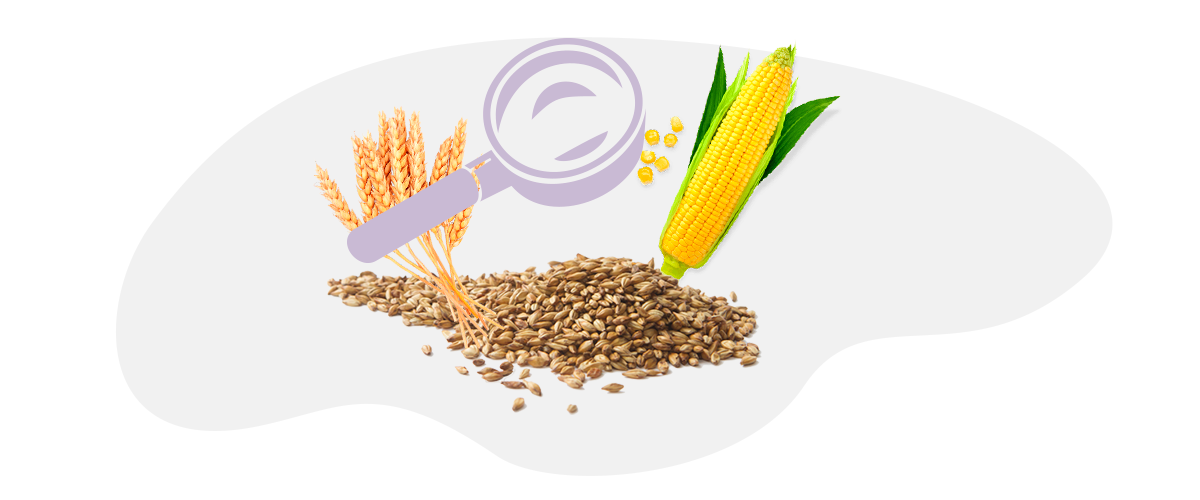 WHICH ARE THE MOST PREVALENT MYCOTOXINS IN THE SOUTH OF EUROPE?
Regarding this matter, there is no official data and each company working in the field generally informs about its results.

Based on this information, we could say that the prevalence from higher to lower is:Fumonisins, class B Trichotecenes (DON), ZEN, and lastly class B Trichotecenes (T-2/DAS family) and Aflatoxin B1.


It's important to note that results are often published based on "positives", but in my opinion, this is but only one complementary criterion, as we should also know the number of cases in which each mycotoxin exceeds the maximum or recommended levels established in the legislation that regulates undesirable substances.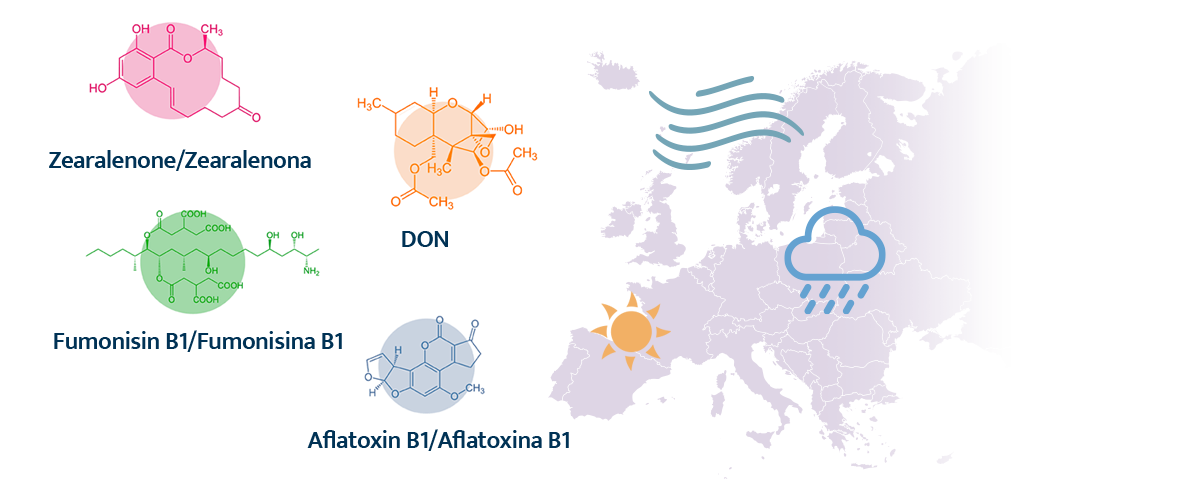 REGARDING MYCOTOXIN CONTROL IN FEED MILLS, DOES CESFAC PROVIDE ADVICE TO THEIR ASSOCIATES? WHICH ARE THE GUIDELINES THEY RECEIVE?
The role of CESFAC is very important as it informs its members about the legal aspects, the positioning in the industry, both at a National and European level. It also publishes guides such as the Guide for Undesirable Substances, the Guide for the development of Sanitation Standards, or the Procedural Guidelines for Raw Material Control, among others, that are directly related to the issue at hand.
Additionally, it debates and informs about all the procedures and Oficial Guidelines that are published, such as, for example, the Rapid Alert Network's Action Procedure in presence of mycotoxins (Aflatoxin B1) in feed..
I would like to highlight the participation of CESFAC in the new "E-PIENSO" Task Force, aimed at developing a technological platform that will allow for the joint management of Food Safety in animal nutrition, together with Galis, Qualimac and other companies, Foundations and, Associations. Without a doubt, this type of actions is decisive when guaranteeing Food Safety in the future.

AS A TECHNICAL EXPERT, WHICH ASPECTS SHOULD WE CONSIDER REGARDING FUNGI AND MYCOTOXIN CONTAMINATION IN FOOD FACTORIES?
All the measures must be focused on avoiding the entrance of raw materials with levels above the Control Limits that have been established. For this, it is fundamental to design the correct Control Plan, that should be implemented according to each company's HACCP plan.

These systems must include:
The approval of suppliers
The sampling plans (including, if possible, preliminary sampling at reception)
The analytical resources (quick kits and confirmation analysis, in the case of levels of risk), including external laboratories
The storage conditions
Stock management
Formulation management according to the risk
The traceability.
Additionally, from a technological point of view, especially en new facilities or those that will be modified, we must keep in mind that fungi stored in favorable conditions can produce mycotoxins and that we must foresee that our facilities should prevent these conditions.

WHICH ACTIONS ARE ESSENTIAL TO GUARANTEE THE BEST QUALITY RAW MATERIALS REGARDING THE PRESENCE OF FUNGI?
It is obvious that the presence of a significative quantity of fungi should be avoided at the first links of the chain, taking action as soon as possible.
There are Codes of Good Farming Practices to prevent and reduce the contamination of cereals with mycotoxins, such as the CODEX and others.
From the feed manufacturer's point of view, in my opinion, controlling the humidity, the temperature and broken grains is crucial in cereals.
We must not forget that the maximum level of humidity that we can allow depends on the characteristics of each raw material and climate conditions of the zone where it is stored.
In addition to the previous aspects, there are many preventive measures applied in feed mills, such as the incorporation of authorized fungicides at the reception of raw materials, reducing the risk of fungal proliferation.

WHERE IS THE RISK OF THE PRESENCE OF FUNGI AND MYCOTOXIN PRODUCTION HIGHER?
I wouldn't say that there is a zone with a higher risk than others because the conditions change and each fungal species grow best in certain conditions that can even be extreme.
Additionally, if we keep in mind that a great proportion of raw materials that are consumed, and especially cereals, are imported. We could say that the importance of geographic information is relative.
However, I'd like to highlight the effort made by large Spanish Cereal Groups and Cooperatives to control fungi and mycotoxins, leading to studies involving the selection of seeds that are resistant to fungal colonization.

CLIMATE CHANGE IS LEADING TO A GLOBAL INCREASE IN TEMPERATURE AND HUMIDITY THAT GREATLY AFFECTS CULTIVATED AND STORED CEREALS. AGAINST THESE CHANGES, DO YOU BELIEVE THAT WE SHOULD MODIFY OUR CURRENT STRATEGIES AGAINST THE PRESENCE OF MYCOTOXINS IN THEM?
Let's say that the strategies you refer to should be contemplated in the previously mentioned Codes of Good Farming Practices. The feed manufacturers, subjected to changing conditions, must adapt their storage conditions (aeration, circulation, etc.) and estimate the actual risk of this new situation for which we must dispose of more information.

FROM A TECHNICAL POINT OF VIEW, COULD THE USE OF GMOS BE AN ALTERNATIVE TO REDUCE PRODUCTION COSTS AND ALLEVIATE THE PRESSURE OF PRODUCTION OF MYCOTOXINS DUE TO THE CONTROL OF INSECTS?
Indeed, recently the publication of some studies has demonstrated that corn Bt (GMO) reduces the presence of mycotoxins from Fusarium and Aflatoxins in comparison to conventional corn.
A few years ago, some studies were also published in Spain with similar results. It seems that less deterioration of the grains by insects is one of the explanations. However, this doesn't mean that the risk is gone and it is also important to consider other factors. I think we must keep on analyzing information and act prudently when generalizing.

REGARDING THE MARKET OF MYCOTOXIN SEQUESTRANTS, WHAT IS YOUR CURRENT VISION OF THIS MARKET AND YOUR OPINION ON ITS FUTURE?
If there is something that is clear to me is that mycotoxin sequestrants should be considered as helpful tools, but not as the only solution to the core problem and the reason is simple: they never correct the problem a 100%.

I think that in order to use these tools correctlyit is important to carry out a broad analysis that takes into account the raw materials and mycotoxins with greater risk, including at least an estimated quantification of said risk.

On the other hand, we must also eunderstand the action of each sequestrant, assessing these criteria or mechanisms. Thanks to this information we will at least have our "map" and we will know on what and how to act as effectively as possible.

I would also like to
differentiate between adsorption and biotransformation
from a practical application point of view.
In the case of AFB1, the action of smectite-rich bentonites has demonstrated to be effective and its application is quite simple.

In the case of microorganisms such as Coriobacteriaceae, capable of breaking the epoxy group of trichothecenes, we are attacking a general group, whereas enzymes such as Fumonisin esterases act more especifically, breaking down the structure of some mycotoxins such as Fumonisins.

Additionally, there are other raw materials, such as hydrolyzed yeast cell walls and others, that have a positive effect, blocking the effect of mycotoxins.
The correct selection and effectiveness of its application depends on our dominion of the previous extremes.
In the future, we will have to dispose of new microorganisms capable of producing enzymes that act on a broader spectrum of mycotoxins or new enzymes that complement the action of the existing ones. These microorganisms or enzymes, known and studied at a scientific level, must be developed at a commercial level at a cost that is assumable by the industry.
I would like to end by reminding that the action of sequestrants must not impede the implementation of all the necessary measures in the previous links of the chain, which are very effective.