Description
Soy or Soybean (
Glycine max
) is a species of the
family Fabaceae
, or family of legumes. It is cultivated for its seeds, medium oil content (being an oleaginous plant) and high protein content. Soybeans and their by-products (Soybean oil and flour) are used in human food, livestock and poultry. It is marketed all over the world due to its multiple uses.
Soy is a food very rich in protein.
It is composed of 40% protein and 20% oil.
The rest of its content is composed of 35% carbohydrates and about 5% ash.
The cultivars comprise approximately 8% hull, 90% cotyledons and 2% hypocotyl or germ axes.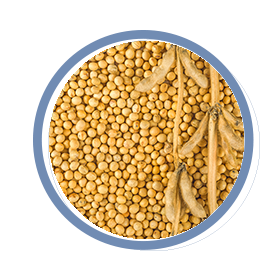 Cultivated
The optimum temperatures for Soybean growth are between 20 and 30ºC, while the temperatures near 30ºC are the most ideal for their growth.
Vegetative growth of Soybeans is small or almost non-existent when temperatures are close to or below 10ºC. Their growth stops at temperatures below 4ºC, although Soybeans plants can withstand temperatures between -2 to -4ºC without dying.
Temperatures higher than 40º C cause an undesired effect on the growth rate, causing damage to flowering.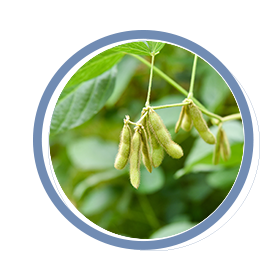 Mycotoxins
Mycotoxins found mainly in Soybean/s:
Aflatoxins
Ochratoxins
Type B Trichothecene
Zearalenone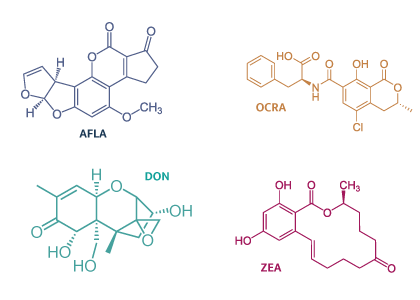 Levels
Authorized and recommended levels of mycotoxins
Legal restrictions. Exclusively for AFB1, with a maximum of 20 ppb in any raw material for animal feed.